Collection: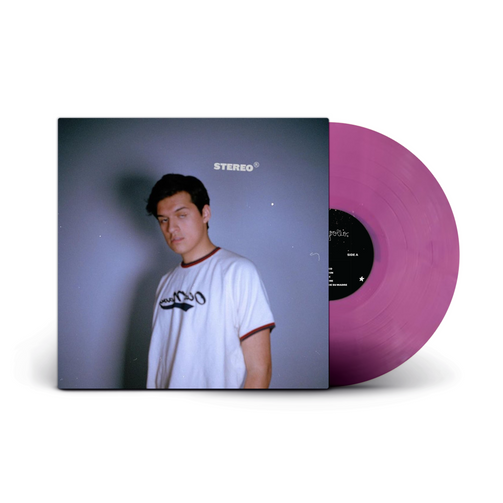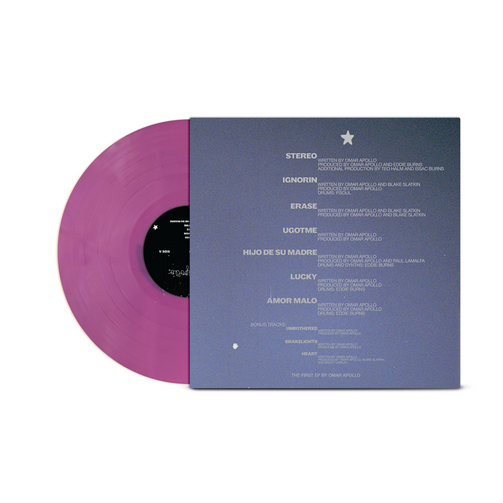 Collection:
Stereo (5th Anniversary Fuchsia Vinyl)
Stereo (5th Anniversary Fuchsia Vinyl)
Regular price

Sale price

$34.99
New limited 5 year anniversary edition of Omar Apollo's debut EP Stereo on fuchsia vinyl. This vinyl edition includes three bonus tracks: "unbothered," "Brakelights" and "Heart."
---
After dropping out of college only 2 weeks in, Omar Apollo, a 21-year old, first generation Mexican-American singer from Indiana, began writing and recording his own mix of jazz, R&B, funk, alternative, soul, and pop music. His parents moved to the US to give their kids a better life and the opportunity to go to college; however, Omar always knew this route wasn't meant for him. He began playing guitar at 12 years old, but quit soon after because he got bored of only playing in church.
At age 18, Omar began listening to new styles of music and fell in love with the guitar again. His biggest influences are Benny Sings, D'angelo, Los Panchos, John Mayer, Elliott Smith, Cuco Sánchez, Paul Simon, Gary Numan, and João Gilberto.
Omar released his debut EP Stereo in 2018 to critical acclaim. More recently he teamed up with Dominik Fike and Kenny Beats for their track "Hit Me Up," and announced a national tour in support of Halsey.